Premier League
Football News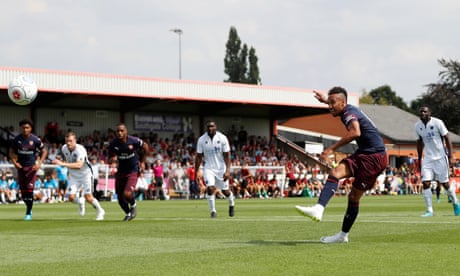 Premier League
Jul 19, 2018
Premier League pre-season 2018: a full list of all the clubs' friendlies
From Singapore to San Diego via Stevenage, here is a rundown of the 20...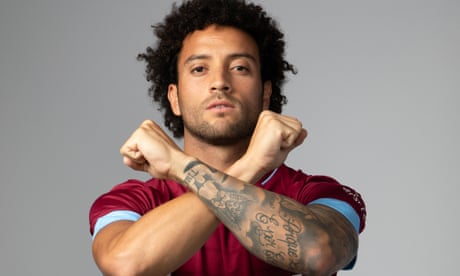 Football
Jul 15, 2018
West Ham sign Felipe Anderson in club-record deal from Lazio
West Ham will pay initial £33.5m to LazioAnderson has agreed a four-year...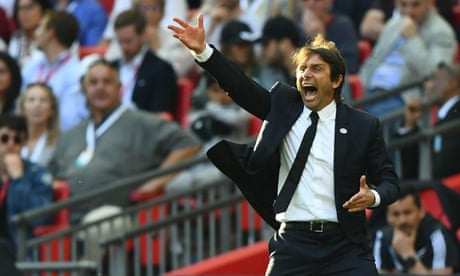 Sport
Jul 12, 2018
Antonio Conte's rollercoaster tenure as Chelsea head coach – video report
have parted company with Antonio Conte, ending an acrimonious relationship...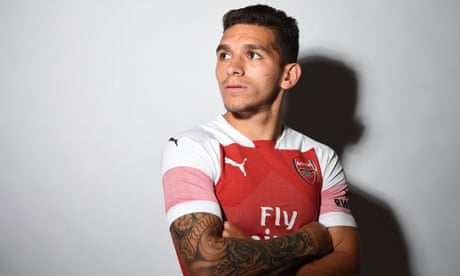 Arsenal
Jul 10, 2018
Arsenal complete £26.5m signing of Uruguay midfielder Lucas Torreira
Player's arrival from Sampdoria delayed after World CupTorreira will...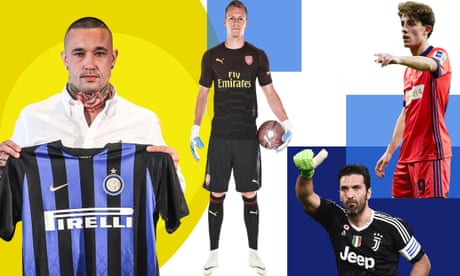 Transfer window
Jul 09, 2018
Transfer window: deals you may have missed because of the World Cup
While events in Russia have hogged the headlines, the market has rolled...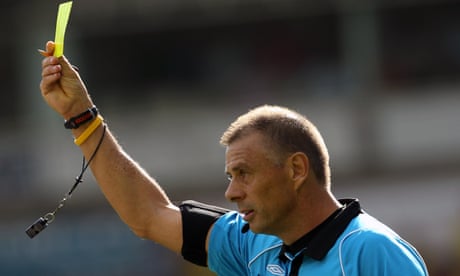 Referees
Jun 28, 2018
Former referee Mark Halsey admits booking player who asked for card
Player wanted subsequent suspension to pass before derbyHalsey: 'He...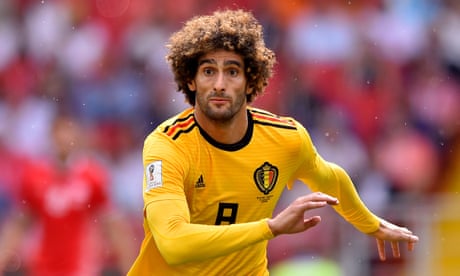 Manchester United
Jun 27, 2018
Manchester United hopeful Marouane Fellaini will make U-turn and sign deal
Fellaini understood to have told Belgium colleagues he will stayMidfielder...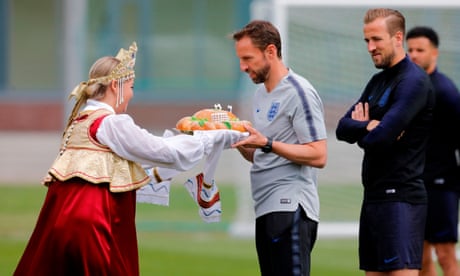 Football
Jun 15, 2018
Football: it's a funny old racist, money-grabbing game | Letters
Readers on the dearth of non-white managers, Amazon's entry to the...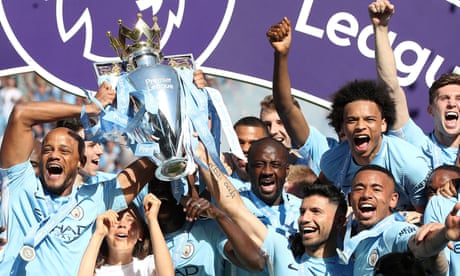 Premier League
Jun 14, 2018
Premier League fixtures 2018-19: Manchester City start at Arsenal
Champions travel to Emirates for Unai Emery's Arsenal debutSpurs' new...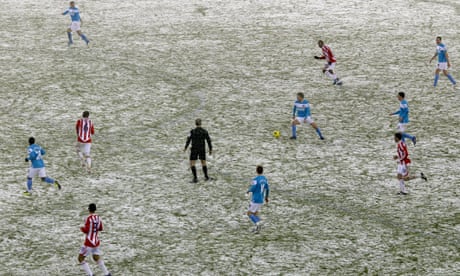 Premier League
Jun 08, 2018
Premier League winter break to come into force in 2019-20 season
Fixture changes will lead to a 10-day break in February Scudamore: "We...
Premier League Table
| P | Team | GP | W | D | L | F | A | Pts |
| --- | --- | --- | --- | --- | --- | --- | --- | --- |
| 1 | Manchester City FC | 38 | 32 | 4 | 2 | 106 | 27 | 100 |
| 2 | Manchester United FC | 38 | 25 | 6 | 7 | 68 | 28 | 81 |
| 3 | Tottenham Hotspur FC | 38 | 23 | 8 | 7 | 74 | 36 | 77 |
| 4 | Liverpool FC | 38 | 21 | 12 | 5 | 84 | 38 | 75 |
| 5 | Chelsea FC | 38 | 21 | 7 | 10 | 62 | 38 | 70 |
| 6 | Arsenal FC | 38 | 19 | 6 | 13 | 74 | 51 | 63 |
| 7 | Burnley FC | 38 | 14 | 12 | 12 | 36 | 39 | 54 |
| 8 | Everton FC | 38 | 13 | 10 | 15 | 44 | 58 | 49 |
| 9 | Leicester City FC | 38 | 12 | 11 | 15 | 56 | 60 | 47 |
| 10 | Newcastle United FC | 38 | 12 | 8 | 18 | 39 | 47 | 44 |
| 11 | Crystal Palace FC | 38 | 11 | 11 | 16 | 45 | 55 | 44 |
| 12 | AFC Bournemouth | 38 | 11 | 11 | 16 | 45 | 61 | 44 |
| 13 | West Ham United FC | 38 | 10 | 12 | 16 | 48 | 68 | 42 |
| 14 | Watford FC | 38 | 11 | 8 | 19 | 44 | 64 | 41 |
| 15 | Brighton & Hove Albion | 38 | 9 | 13 | 16 | 34 | 54 | 40 |
| 16 | Huddersfield Town | 38 | 9 | 10 | 19 | 28 | 58 | 37 |
| 17 | Southampton FC | 38 | 7 | 15 | 16 | 37 | 56 | 36 |
| 18 | Swansea City FC | 38 | 8 | 9 | 21 | 28 | 56 | 33 |
| 19 | Stoke City FC | 38 | 7 | 12 | 19 | 35 | 68 | 33 |
| 20 | West Bromwich Albion FC | 38 | 6 | 13 | 19 | 31 | 56 | 31 |